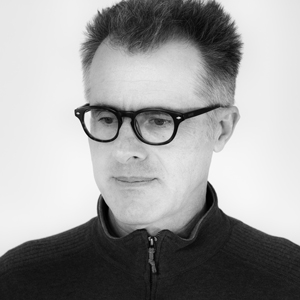 Nenad Saljic, born 1961 in Croatia, is a Zermatt (Switzerland) based photographic artist. After obtaining a PhD in Economics and spending 18 years in the world of business, he decided to dedicate himself to art projects.
Being trained as a mountaineer and a caver, Saljic is inspired by his love of nature's most ancient textures, forms and shapes. His current projects include four artist books: Matterhorn: Portrait of a Mountain (published in 2015), Birth of a Ship (released in January 2017), Petrified, and Naked Mountains.
His work has received numerous major awards, it is exhibited internationally and is also included in various international collections.
EXHIBITIONS (Selection)
| | |
| --- | --- |
| 2017 | Nenad Šaljić, Birth of a Ship, Galerie Rigassi by SOON, Bern, Switzerland |
| 2017 | Nenad Šaljić, Birth of a Ship, Photo Gallery Split, Croatia |
| 2016 | Eros Fight Freedom, Old City Hall, Split, Croatia |
| 2015 | NENAD ŠALJIĆ.MATTERHORN: Portrait of a Myth \ Der Mythos im Porträt, Solo Show at KUNST ZÜRICH 15, Switzerland |
| 2015 | Aer, La mostra fotografica e video, Scuderie di Palazzo Aragona, Vasto CH, Italy |
| 2015 | NENAD ŠALJIĆ.MATTERHORN: Portrait of a Myth \ Der Mythos im Porträt, CERVO, Zermatt, Switzerland |
| 2015 | Sieben Künstler – ein Berg \ Seven Artists – One Mountain, KUNSTRÄUME Zermatt, Switzerland |
| 2015 | NENAD ŠALJIĆ.MATTERHORN: Portrait of a Myth \ Der Mythos im Porträt, GALERIE RIGASSI, Bern, Switzerland |
| 2014 | New York Photo Festival – The PhotoWorld Exhibition, The POWERHOUSE Arena, New York City, USA |
| 2014 | Aperture Foundation Summer Open, New York City, USA |
| 2013 | Nenad Šaljić, Solo Exhibition, Photo Gallery Split, Croatia |
| 2013 | Sony World Photography Awards Exhibition, Somerset House, London, UK |
| 2013 | Nenad Saljic, Solo Exhibition, Saxony: The Galeries (Sydney), World Square (Sydney), Chatswood Chase (Chatswood), Doncaster, Chadstone, QV (Melbourne), Australia |
| 2012 | The Grand Prix de la Découverte, NoFound Photo Fair – in conjunction with Paris Photo and Paris Mois de la Photo, Paris, France |
| 2012 | Foto8 Summershow 2012, Foto8 Gallery, London, UK |
| 2012 | Worldwide Photography Biennial Exhibition, The Borges Cultural Center, Buenos Aires, Argentina |
| 2011 | AOP – Association of Photographers Open Exhibition, The Dray Walk Gallery, London, UK |
BOOKS
| | |
| --- | --- |
| 2017 | Nenad Šaljić: BIRTH OF A SHIP, Orada GmbH, Bern, Switzerland |
| 2015 | Nenad Šaljić: MATTERHORN Portrait of a Mountain \ Porträt eines Berges, Orada & Galerie Rigassi, Bern, Switzerland |
AWARDS (Selection)
| | |
| --- | --- |
| 2015 | PDN Photo Annual, New York: Winner |
| 2014 | Prix de la Photographie Paris (Px3): Gold Award |
| 2013 | Sony World Photography Awards, London: Professional Landscape Photographer of the Year |
| 2013 | IPA/Lucie Awards, Los Angeles, USA: First Prize – Book "Birth of a Ship" |
| 2013 | PDN Photo Annual, New York: Winner |
| 2013 | Photodays Rovinj, Croatia: First Prize – Photobook "Birth of a Ship" |
| 2012 | National Geographic Photo Contest: First Prize |
| 2012 | World in Focus, PDN Magazine, New York: Grand Prize Winner |
COLLECTIONS (Selection)
| | |
| --- | --- |
| | Bibliothèque Nationale de France, Paris, France |
| | Foto8 Gallery, London, UK |
| | Griffin Museum of Photography, Winchester-Boston, USA |
| | The Center for Fine Art Photography, Fort Collins, USA |
| | Museum of Arts and Crafts, Zagreb, Croatia |
PUBLICATIONS / MEDIA (Selection)
| | |
| --- | --- |
| | MAJESTIC MATTERHORN: BEHIND THE LENS, La Prairie Switzerland, July 28, 2017 |
| | Les secrets de la pose longue, Christophe Audebert, Eyrolles, Paris, France, 2017, ISBN: 9782212674385 |
| | PHOTOGRAPHY SHOWCASE: NENAD SALJIC, Alter-View, May 22, 2017 |
| | Retrato del monte Cervino, EL PAÍS Semanal, January 17, 2017, Madrid, Spain |
| | El encanto del Cervino, EL PAÍS Semanal No 2.103, January 15, 2017, Madrid, Spain |
| | 25 TALENTED EUROPEAN PHOTOGRAPHERS, DODHO Magazine, October 26, 2016, Barcelona, Spain |
| | Book Review: Nenad Šaljić – Matterhorn, Silvershotz Magazine, January 2016 – Volume 10, Edition 4, UK & Australia |
| | Book Review: Nenad Saljic – Matterhorn: Portrait of a Mountain, Black & White Magazine, Issue 112, December 2015, USA |
| | THE WORK OF NENAD SALJIC, Juxtapoz Art & Culture Magazine, May 23, 2015, San Francisco, USA |
| | The Matterhorn Project, Image in Progress Magazine, Issue No. 7, 2015, Rome, Italy |
| | How to take Great Photographs, RLG Publishing, Plymouth, UK, 2015, ISBN: 978-1-871611-87-8 |
| | Nenad Saljic – Unexplored, Utoopics, October 27, 2015, Paris |
| | My photo treasures: Nenad Saljic, Florian Freimoser Blog, October 4, 2015, Zurich, Switzerland |
| | "Matterhorn" & "Petrified" by Nenad Saljic, Mouth Magazine #25, August 2015, Dartmouth College, USA  |
| | Shooting Portraits of the Matterhorn, AP, August 10, 2015, UK |
| | Five minutes with Nenad Saljic, DODHO Magazine, July 10, 2015, Barcelona, Spain |
| | PDN Magazine, June 2015, New York, USA |
| | The Landscape Photography of Nenad Saljic, Fotografija, No 60, 61, 2014, Ljubljana, Slovenia |
| | Eighteen39.com, Review: Birth of a Ship, Nenad Saljic, July 1, 2014 |
| | The Magazine: Issue IX, February 2014, The World Photography Organisation, London, UK |
| | Global Citizens, H&P, Ideos Publications Ltd., New York, London, Zurich, Hong Kong, 2013, ISBN: 9780957436282 |
| | Colombo Premium Magazine, Issue 33, December 2013, Sao Paulo, Brazil |
| | National Geographic Magazine, Vol. 224, No. 3, September 2013, USA |
| | Sony World Photography Awards 2013 Library, Professional Competition, Landscape Shortlist, Moleskine, www.moleskine.com/Photobooks, 2013 |
| | Professional Photographer, June 2013, UK |
| | Photography Week, Issue 37, May 2013, UK |
| | The Black Journal (cover), No 6, 2013, Linz, Austria |
| | PDN Magazine, June 2013, New York, USA |
| | Slate Magazine, June 7, 2013, USA |
| | Sony World Photography Awards 2013 – Book, London, 2013, ISBN: 0957201028 |
| | Zupi Contemporary Art Magazine, No 34, April 2013, Sao Paulo, Brazil |
| | I-REF Magazine for contemporary culture, January 7, 2013, Berlin, Germany |
| | My Modern Met, December 4, 2012 |
| | Image in Progress Magazine, Issue No. 3, 2012, Rome |
| | B&W Magazine, Issue #94, September 2012, USA |
| | B&W+COLOR Magazine, Issue #87, December 2011, USA |
| | AOP – Association of Photographers Open Awards 2010, London |