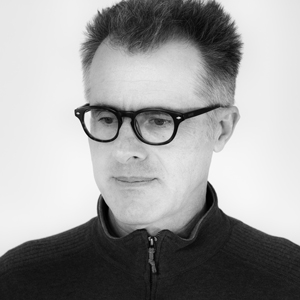 Nenad Saljic, born 1961 in Croatia, is a photographic artist. After obtaining a PhD in Economics and spending 18 years in the world of business, he decided to dedicate himself to his art projects.
Trained as a mountaineer and caver in his youth, Saljic is inspired by his love of nature's most ancient textures, forms and shapes. His current projects include four artist books: Birth of a Ship (released in January 2017), Matterhorn: Portrait of a Mountain (published in 2015), Petrified and Naked Mountains.
His work has received numerous major awards, it is exhibited internationally and is also included in various international collections.
Saljic currently lives and works in Split, Croatia.
EXHIBITIONS (Selection)
| | |
| --- | --- |
| 2017 | Nenad Šaljić, Birth of a Ship, Photo Gallery Split, Croatia |
| 2016 | Eros Fight Freedom, Old City Hall, Split, Croatia |
| 2015 | NENAD ŠALJIĆ.MATTERHORN: Portrait of a Myth \ Der Mythos im Porträt, Solo Show at KUNST ZÜRICH 15, Switzerland |
| 2015 | Aer, La mostra fotografica e video, Scuderie di Palazzo Aragona, Vasto CH, Italy |
| 2015 | NENAD ŠALJIĆ.MATTERHORN: Portrait of a Myth \ Der Mythos im Porträt, CERVO, Zermatt, Switzerland |
| 2015 | Sieben Künstler – ein Berg \ Seven Artists – One Mountain, KUNSTRÄUME Zermatt, Switzerland |
| 2015 | NENAD ŠALJIĆ.MATTERHORN: Portrait of a Myth \ Der Mythos im Porträt, GALERIE RIGASSI, Bern, Switzerland |
| 2014 | New York Photo Festival – The PhotoWorld Exhibition, The POWERHOUSE Arena, New York City, USA |
| 2014 | Aperture Foundation Summer Open, New York City, USA |
| 2013 | Nenad Šaljić, Solo Exhibition, Photo Gallery Split, Croatia |
| 2013 | Sony World Photography Awards Exhibition, Somerset House, London, UK |
| 2013 | Nenad Saljic, Solo Exhibition, Saxony: The Galeries (Sydney), World Square (Sydney), Chatswood Chase (Chatswood), Doncaster, Chadstone, QV (Melbourne), Australia |
| 2012 | The Grand Prix de la Découverte, NoFound Photo Fair – in conjunction with Paris Photo and Paris Mois de la Photo, Paris, France |
| 2012 | Foto8 Summershow 2012, Foto8 Gallery, London, UK |
| 2012 | Worldwide Photography Biennial Exhibition, The Borges Cultural Center, Buenos Aires, Argentina |
| 2011 | AOP – Association of Photographers Open Exhibition, The Dray Walk Gallery, London, UK |
BOOKS
| | |
| --- | --- |
| 2015 | Nenad Šaljić: MATTERHORN Portrait of a Mountain \ Porträt eines Berges, Orada & Galerie Rigassi, Bern, Switzerland |
| 2017 | Nenad Šaljić: BIRTH OF A SHIP, Orada GmbH, Bern, Switzerland |
AWARDS (Selection)
| | |
| --- | --- |
| 2016 | The Prix de la Photographie Paris (Px3): Silver Award Winner & People's Choice Award – Book "MATTERHORN: Portrait of a Mountain" |
| 2016 | IPA/Lucie Awards, Los Angeles, USA: Third Place Award – Book "MATTERHORN: Portrait of a Mountain" |
| 2015 | PDN Photo Annual, New York: Winner |
| 2014 | Prix de la Photographie Paris (Px3): Gold Award Winner |
| 2013 | Sony World Photography Awards, London: Professional Landscape Photographer of the Year |
| 2013 | IPA/Lucie Awards, Los Angeles, USA: First Prize Winner – Book "Birth of a Ship" |
| 2013 | PDN Photo Annual, New York: Winner |
| 2013 | Photodays Rovinj, Croatia: First Prize Winner – Photobook "Birth of a Ship" |
| 2013 | Houston Center for Photography: Fellowships, Houston, USA: Fellowship Honorable Mention (Juror W.M. Hunt) |
| 2012 | National Geographic Photo Contest: First Prize Winner |
| 2012 | World in Focus, PDN Magazine, New York: Grand Prize Winner |
| 2012 | New York Photo Festival: Invitational Winner for forthcoming Photobook "Birth of a Ship" |
COLLECTIONS (Selection)
| | |
| --- | --- |
| | Bibliothèque Nationale de France, Paris, France |
| | Foto8 Gallery, London, UK |
| | Griffin Museum of Photography, Winchester-Boston, USA |
| | The Center for Fine Art Photography, Fort Collins, USA |
| | Museum of Arts and Crafts, Zagreb, Croatia |
PUBLICATIONS / MEDIA (Selection)
| | |
| --- | --- |
| | Retrato del monte Cervino, EL PAÍS Semanal, January 17, 2017, Madrid, Spain |
| | El encanto del Cervino, EL PAÍS Semanal No 2.103, January 15, 2017, Madrid, Spain |
| | 25 TALENTED EUROPEAN PHOTOGRAPHERS, DODHO Magazine, October 26, 2016, Barcelona, Spain |
| | Book Review: Nenad Šaljić – Matterhorn, Silvershotz Magazine, January 2016 – Volume 10, Edition 4, UK & Australia |
| | Book Review: Nenad Saljic – Matterhorn: Portrait of a Mountain, Black & White Magazine, Issue 112, December 2015, USA |
| | THE WORK OF NENAD SALJIC, Juxtapoz Art & Culture Magazine, May 23, 2015, San Francisco, USA |
| | The Matterhorn Project, Image in Progress Magazine, Issue No. 7, 2015, Rome, Italy |
| | How to take Great Photographs, RLG Publishing, Plymouth, UK, 2015, ISBN: 978-1-871611-87-8 |
| | Nenad Saljic – Unexplored, Utoopics, October 27, 2015, Paris |
| | My photo treasures: Nenad Saljic, Florian Freimoser Blog, October 4, 2015, Zurich, Switzerland |
| | "Matterhorn" & "Petrified" by Nenad Saljic, Mouth Magazine #25, August 2015, Dartmouth College, USA  |
| | Shooting Portraits of the Matterhorn, AP, August 10, 2015, UK |
| | Five minutes with Nenad Saljic, DODHO Magazine, July 10, 2015, Barcelona, Spain |
| | PDN Magazine, June 2015, New York, USA |
| | The Landscape Photography of Nenad Saljic, Fotografija, No 60, 61, 2014, Ljubljana, Slovenia |
| | Eighteen39.com, Review: Birth of a Ship, Nenad Saljic, July 1, 2014 |
| | The Magazine: Issue IX, February 2014, The World Photography Organisation, London, UK |
| | Global Citizens, H&P, Ideos Publications Ltd., New York, London, Zurich, Hong Kong, 2013, ISBN: 9780957436282 |
| | Colombo Premium Magazine, Issue 33, December 2013, Sao Paulo, Brazil |
| | Sony World Photography Awards 2013 Library, Professional Competition, Landscape Shortlist, Moleskine, www.moleskine.com/Photobooks, 2013 |
| | Professional Photographer, June 2013, UK |
| | Photography Week, Issue 37, May 2013, UK |
| | The Black Journal (cover), No 6, 2013, Linz, Austria |
| | PDN Magazine, June 2013, New York, USA |
| | Slate Magazine, June 7, 2013, USA |
| | Sony World Photography Awards 2013 – Book, London, 2013, ISBN: 0957201028 |
| | Zupi Contemporary Art Magazine, No 34, April 2013, Sao Paulo, Brazil |
| | I-REF Magazine for contemporary culture, January 7, 2013, Berlin, Germany |
| | My Modern Met, December 4, 2012 |
| | Image in Progress Magazine, Issue No. 3, 2012, Rome |
| | B&W Magazine, Issue #94, September 2012, USA |
| | B&W+COLOR Magazine, Issue #87, December 2011, USA |
| | AOP – Association of Photographers Open Awards 2010, London |